Mimmetic at Interzum 2023
For the first time MIMMETIC is presented at the reference biennial fair, INTERZUM, in Cologne. MIMMETIC comes on stage with a 150m2 stand in which we wanted to give full prominence to our collections, creating a neutral and white environment where our large-format designs have stood out in realism and presence.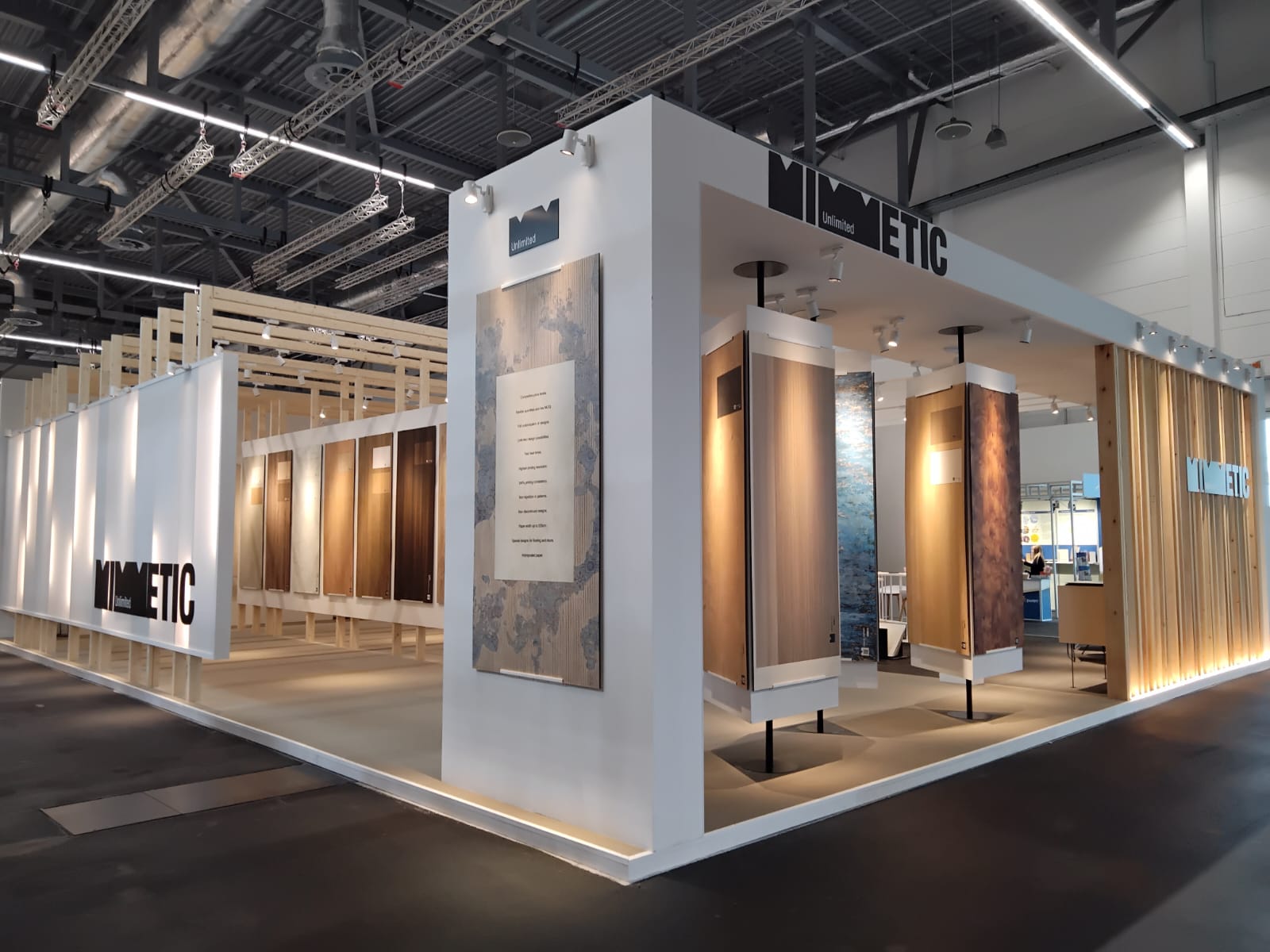 The feedback from customers and visitors has always been very positive, highlighting some of our woods such as Knotty Elm, Loire Walnut or Ermitage. Designs in general very well received by the audience.
From MIMMETIC we consider our time at INTERZUM a success and we want to thank everyone who has shared this experience with us. See you soon!.